Clairvoyant Mentor
I use my intuition with everything I do.
I enjoy running my meditation space in Chiang Mai Thailand. I have worked and learned so much about trauma healing from TRE mentors, breathwork providers, and holding sacred space within indigenious medicine ceremonies.
I live a quiet life filled with personal evolution. You can often find me cooking tamales in the kitchen, doing water color paintings in my livingroom, and working from beautiful cafes and from home on client websites (as I am also a web designer), or planning my next retreat here in thailand. To get updated on all my current projects, sign up to my newsletter, where I update once a month.
My Story
How I Got Started
I took a meditation class at a psychic institute during my first year in community college. I felt so at ease there, and the instructor understood me and my experiences. At eight-teen I was invited into a clairvoyant program. This program trained me to manipulate the energy around me and helped build confidence in my abilities. During the day I would attend college classes and do homework. And, three nights out of the week I would participate in psychic readings and energy classes. I felt like I was living a sacred double life and I liked it. I had balance in my life. The psychic institute felt like my own Hogwarts. I graduated from the clairvoyant program and still use some of the teaching I learned from then.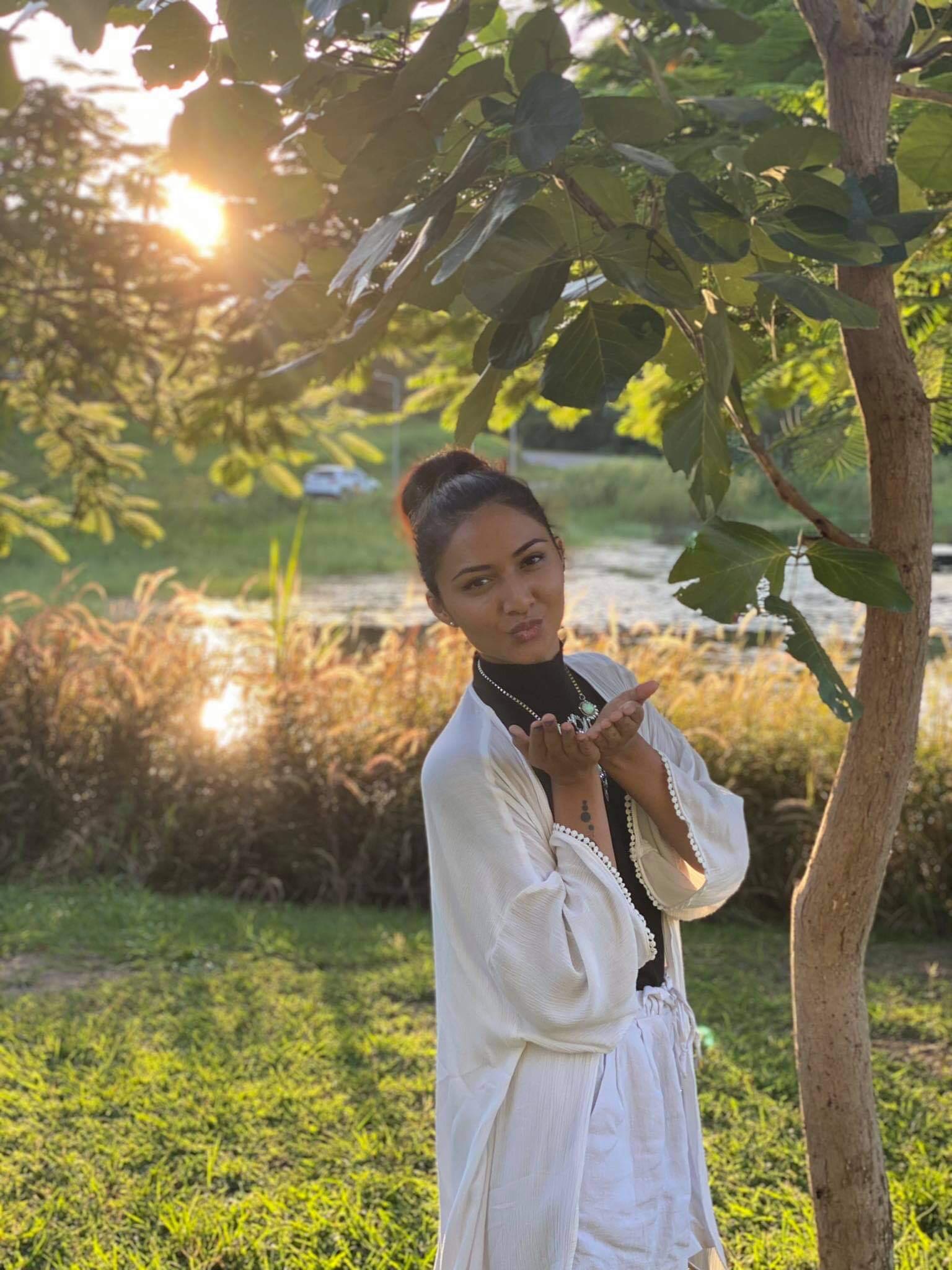 "Marbella is a great teacher! She has such a calm and collected energy which puts you into a state of ease. I am a student of her past life reading workshop and everything I have been taught has really helped me to centre and ground my energy. I am now able to protect and reclaim my energy every day. I am continuing my practice under Marbellas guidance and becoming more efficient at using my skills. I would highly recommend Marbellas workshops and any events she holds. You will always leave feeling centred, grounded and at peace. "
"Marbella is a fantastic gifted woman, and an excellent teacher. I would reccommend her to anyone. She is confident and knowledgeable about her work. Her energy and manner are so calm and grounded that she makes the practice seem natural and easy. She is so reassuring as a teacher there is no room for nerves or self doubt. She holds space for you to succeed and you succeed! This has helped me so much, I am now more in touch with my energetic body and I am developing a strong and trusting relationship with my intuition. I am so grateful to have had this opportunity and I am excited to see where it will take me next."
Would you like to join our newsletter!